Yellowstone® Media Recap and 2021 Plans
April 8, 2021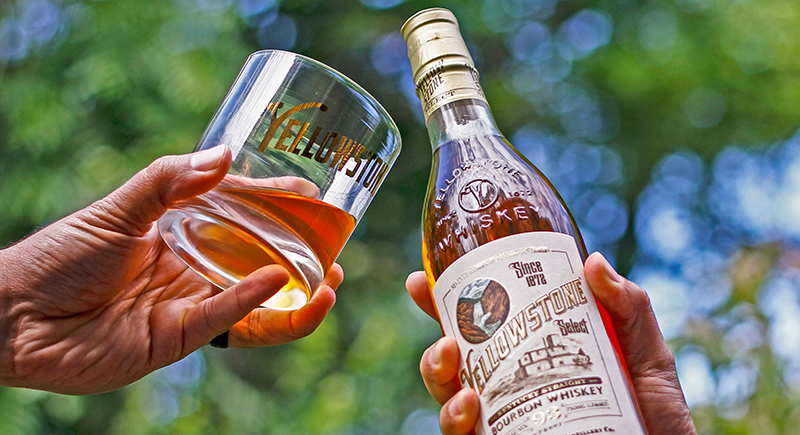 To say Yellowstone® had a good year in 2020 would be a major understatement. Sales in 2020 grew 158% over the previous year, outpacing the bourbon category six times over and continuing the brand's four-year streak of at least doubling the annual growth rate of the ultra-premium bourbon category. Critical to the success of the brand in 2020 was an aggressive media campaign featuring a newly created Yellowstone TV ad, as well as the brand's continued partnership with the National Parks Conservation Association (NPCA). Additionally, the success of the Paramount Network show, Yellowstone, provided a serendipitous opportunity to resonate with more consumers than ever before.
So how does the Yellowstone brand team plan to follow up such an impressive year? By not letting up on the throttle! For 2021, key strategies include growing sales through new points of distribution and by introducing the brand to new consumers.
From a media-buy standpoint, the brand team will once again make a significant investment. At the center of this investment is a second national cable TV buy, supplemented with additional buys of network media and online streaming services. In addition, the Yellowstone TV spot will be leveraged on other digital platforms, including video-on-demand and a variety of social media channels. The Yellowstone media buy is part of a well-developed brand campaign, which includes on- and off-premise support, experiential marketing (distillery visits and virtual tastings, among other events), and the continuation of its charitable partnership with the NPCA.
All of these efforts will leverage a new campaign concept for 2021 and beyond: "for all." Caitlin Jackson, Luxco Brand Manager – Limestone Branch, explains the significance behind the new campaign:
"The 'for all' concept allows us several different ways to build a lasting brand campaign that can resonate for years to come and apply to all aspects of marketing. It embodies the spirit of the Yellowstone brand and emotionally connects us with consumers. Case in point: our continued support of the NPCA can be further enhanced by our 'for all' strategy, as the partnership is itself a perfect example of giving back to what inspired the Yellowstone brand, while encouraging others to come together in a shared experience."